Teacher Professional Development Series
WHY DO WE HAVE DIFFERENT TRAITS?
Crane Medical Preparatory High School
Time: 8:00am - 3:00pm 
Facilitators: Jenny Sarna & Joshua Paschedag, Chicago Public Schools, Department of STEM
HS Biology teachers across the district are invited to participate in day-long learning around strategies to deepen understanding of how to use real-world phenomena to engage students with core ideas about inheritance and variation. Participants will gain experience with NGSS-aligned Biology instructional materials which incorporate high-quality instructional practices. 
This workshop is presented in conjunction with the Chicago Public Schools Department of Science for CPS teachers. Substitute coverage will be made available for CPS teachers. 
Registration is open for CPS teachers through the Learning Hub: Course Code 38379
---
TRANSLATING SCIENTIFIC RESEARCH FOR THE CLASSROOM
Northwestern University, Evanston Campus
Northwestern Facilitators: Jewett Lab members, Ashley Walter & Emily Ferrin
​Location: Northwestern University's Evanston campus
Five outstanding teachers will be selected to gain hands-on lab experience working alongside scientists in a Northwestern University research laboratory. Teachers will split their time between experiments "at the bench" and developing their own curriculum materials based on their research.
---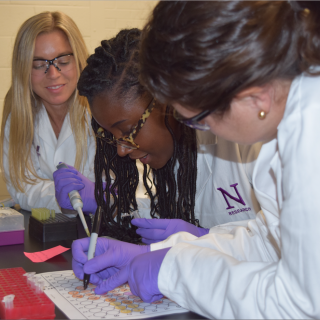 A BCSE GUEST WORKSHOP EXPLORING SYNTHETIC BIOLOGY
Northwestern University, Evanston Campus
Facilitators: Tom Martinez (Glenbard East High School) & Jessica Stark (Northwestern University)
This three-day professional development opportunity is designed to prepare educators to bring biological engineering and synthetic biology into their classrooms and laboratories. The workshop includes lectures that connect the STEM aspects of these fields, labs and classroom activities available at www.BioBuilder.org, lunchtime discussions with members of the synthetic biology community, and activities that address the nuts and bolts of running an iGEM team.
---